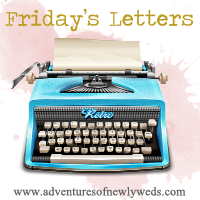 Dear United States of America/President Obama/Congress, etc.,
Do you really believe eight weeks of maternity leave is really the best you can do?  Really?  Because I am in no way ready to return to work next week.  Neither is my infant.  I am lucky enough to have a family member watch her, but if I wasn't so lucky, I'd be dropping this tiny girl off with a stranger.  A stranger who also has 6 other kids to tend to.  Is that not ridiculous?  Hi!  Here's my precious baby who is fragile and needy and loves to snuggle.  Promise you won't hurt her?  Promise you'll wash her binky if one of the other kids touch it?  Promise you'll warm her bottles up?  Yes?  Ok, let's shake on it and I'll be on my way.  See you in eight hours.  


A woman I work with is originally from Iraq and when she gave birth to her daughter she was given FIVE YEARS of maternity leave.  Iraq.  We make you wear a veil over your face and give you no rights, but damn, eight weeks of maternity leave is just barbaric.
We really need a change.  I have no clue where to begin that change but my gosh, this is just not good enough.
Signed,
-A working mama


Dear Job,
I come back to you on Wednesday.  I don't want to and I'm not ready.  Be nice to me and don't ask me what's wrong when random times throughout the day my eyes get watery and my face turns red.  No, I don't have allergies.
Signed,
-Employee 149
Dear Husband,
Wednesday is the day you know I dread so much.  Time to leave P for the first time and B yet again.  I'm more worried for him than I am her, honestly.  Be prepared for tears from all three of us.  If you get tired of hearing me whine, remember just how difficult this is for me.  I can't tell you how long it will take for me to adjust.
Love,
Your wife
Dear Paityn & Brady,
I'm sorry.  If there was any way for me to spend all my days with the two of you, believe me, I would.  But back to work I must go.  I mean, you guys like food, yes?  Running water?  Yea, me too.  Remember those important things if you get sad.  And that Mama loves you.
Love,
-Mama
Sher Bailey is a writer in the Midwest who believes the power of humor, Mod Podge, and grandkids can fix most problems in life. You can find her at SherBailey.com.