These Jello Shot Combinations are all of my favorite flavors. You will never run out of new and delicious jello shots this summer!
It is true that you can make almost any of your favorite cocktails and drinks into a jello shot. You just have to know the right combo. There are far more ways to make these than just vodka plus jello.
We love making fun jello shots over the summer for camping trips and an adult treat during a BBQ. They are delicious and super convenient in a tiny cup!
Best Jello Shot Combinations
Scroll through and save your favorite jello shot combos for later. Try them all! Make sure to Pin or Save the cheat sheet at the bottom, too.
Margarita
Lime Jello + Tequila. Full recipe here. (Everyone loves this one.)
Pina Colada
Pineapple Jello + Malibu Rum + Pineapple Juice. Full recipe here from Kitchen Fun with My 3 Sons.
Peach
Peach Jello + Peach Crown Royal + Simply Peach Juice
Fireball
Cherry Jello + Fireball. Full recipe here from Spicy Southern Kitchen. (This one would be fun for a holiday Ugly Christmas sweater party!)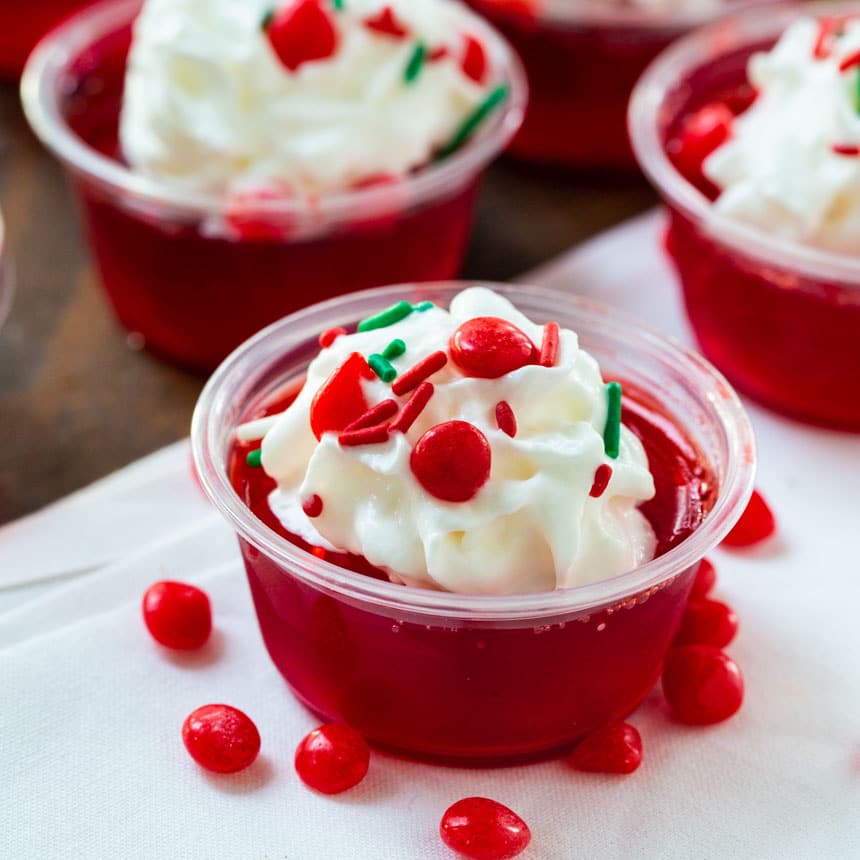 Mojito
Knox Unflavored Gelatin + Rum + Lime Juice Full recipe here from Happiness is Homemade.
Creamsicle
Orange Jello + Vanilla Vodka. Full recipe here. (These are soooooo tasty.)
Cherry Coke
Cherry Jello + Coca Cola + Rum. Full recipe here.
Root Beer Float
Knox Unflavored Gelatin + Whipped Vodka + Root Beer Recipe here from Crafty Morning.
Strawberry Daiquiri
Strawberry Jello + Triple Sec (Top it off with a small slice of a strawberry.)
Bahama Mama
Watermelon Jello + Malibu Rum + Peach Schnapps (This is one of my top 3 faves!)
Now that you've saved all your faves, you might want to go pin this list of 15 Christmas Cocktails. <— Epic recipes here.
Save this for later –>
Liz is a just a mom trying to keep it real about how little she sleeps, how often she gets puked on and how much she loves them. You can find her here every day writing about real-mom moments.