If you want to make a new yummy cocktail this weekend, check out these recipes that only need 3 ingredients!
I've made a BUNCH of great, easy drink recipes and saw that others have been doing the same. So, I grabbed all of my favorites to share them here with you.
Also, we have a big list of FOOD recipes with only 3 ingredients. We're talking delicious dinners and great sweet treats.
Wine + Fruit Juice + Sprite. This is one of my top favorite quick cocktails to make. It is delicious and refreshing. Seriously everyone that tries it asks for the recipe and it's awesome that it is so easy.
Ginger Beer + Lime + Rum. If ginger beer is something you enjoy then this recipe may be your new favorite. 
UV Blue + Coconut Rum + Sprite. Another one of the recipes I make and am always being asked for the recipe. Seriously this drink just tastes like summer. It's tropical and refreshing and pretty much perfect in every way.
Key Limes + Coconut Rum + Ice. It's a key lime pie in a cocktail! The coconut rum in this drink paired with key limes is so good.
Pineapple Juice + Bourbon + Lime. Have you ever mixed your favorite bourbon with pineapple juice and lime? If you haven't, and you enjoy bourbon, you've got to try this.
Curacao + Lemon + Vodka. This drink is strong, I'll admit, but absolutely delicious and the bright blue color is super fun.
Watermelon Juice + Lime Juice + Agave Tequila. I love a good margarita! This is a fun summer twist on a traditional cocktail. Fresh watermelon makes this so refreshing.
Red Wine + Sprite + Fruit. Sangria is tasty but can feel overwhelming to make. This recipe is simple and so good.
Pomegranate Juice + Orange Juice + Gin. This drink flavoring can remind me a bit of the holidays. Anytime I can use a pomegranate I'm excited, they're so tasty.
Prosecco + Mango Nectar + Frozen Berries. Perfect for a bridal shower or a birthday party.
Vodka + Lemonade + Cranberry Juice Cocktail. Why have a glass of lemonade in the summer when you have it spiked? The cranberry gives it a unique flavor.
Beer + Lemonade + Peach Brandy. Summer Shandy is so good and I love the peach flavoring added in.
Champagne + Mangos + Honey. I can't believe I hadn't thought of putting champagne and mangoes together before. Put it in a blender and you've got a yummy cocktail slushie.
Wine + Frozen Lemonade + Sprite. Another spiked lemonade, this with a bit of wine to give it a kick. Yum!
Bourbon + Lemon Juice + Maple Syrup. A quick and easy whiskey sour cocktail recipe.
Rum + Lemonade + Mango nectar. Another mango nectar cocktail! The fruity flavor is so tropical and tasty.
Frozen Lemonade + Corona beer + Sprite + Tequila Ok this one is four ingredients, but it's so good I had to add it! I love this fun, easy take on a margarita.
Vodka + Cranberry Juice + Grapefruit Juice. The cranberry juice in here goes so great with grapefruit juice.
Corona + Tequila + Frozen Limeade. It's a beer and a margarita combined – the best of both!
Root Beer + Vanilla Coffee Creamer + Spiced Rum. This creamy cocktail gives a coffee vibe.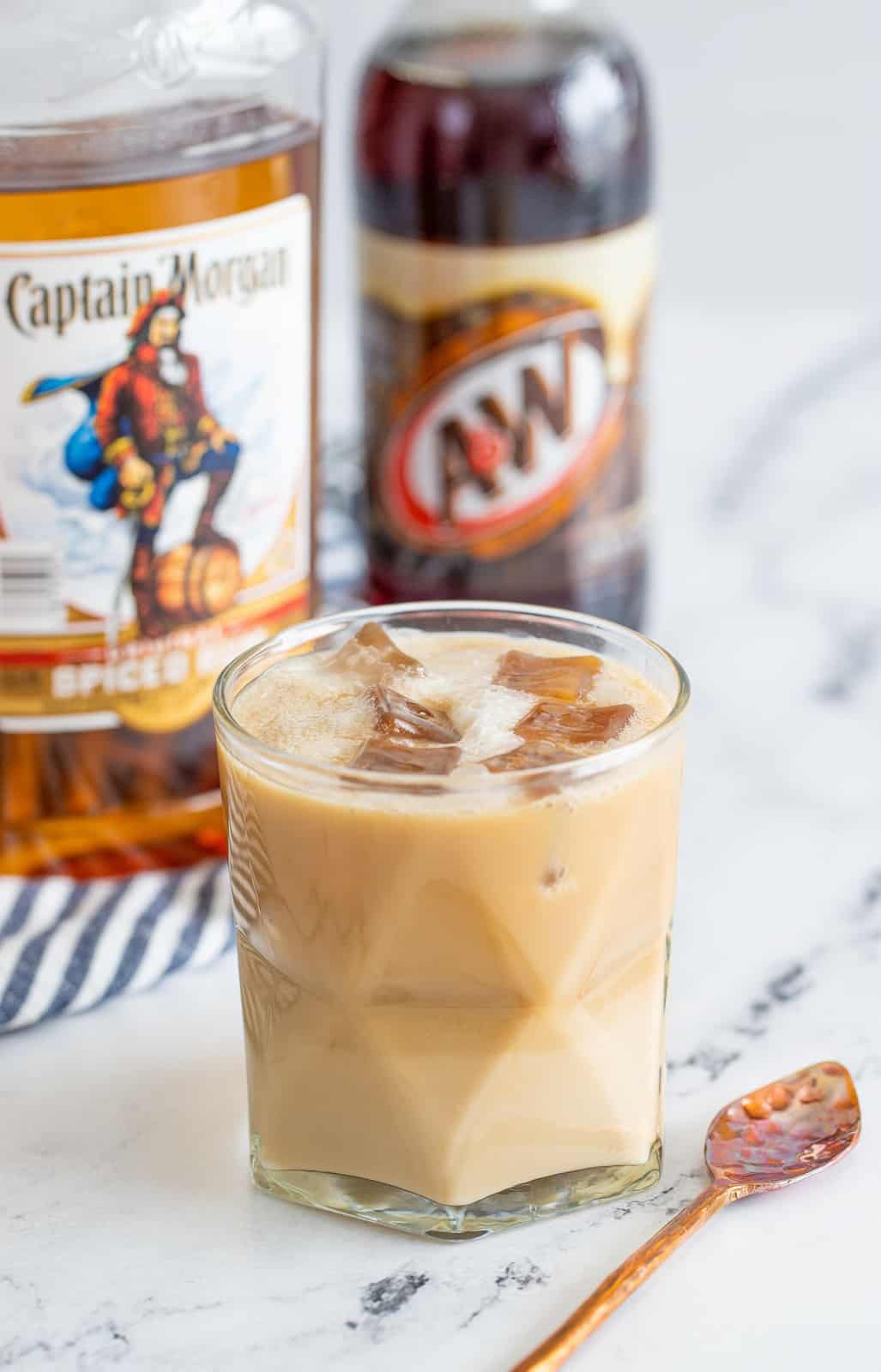 Don't forget to grab The Can't Cook Meal Planner so you can spend more time doing things you love (and less time cooking).
Pin It for Later!
Liz is a just a mom trying to keep it real about how little she sleeps, how often she gets puked on and how much she loves them. You can find her here every day writing about real-mom moments.